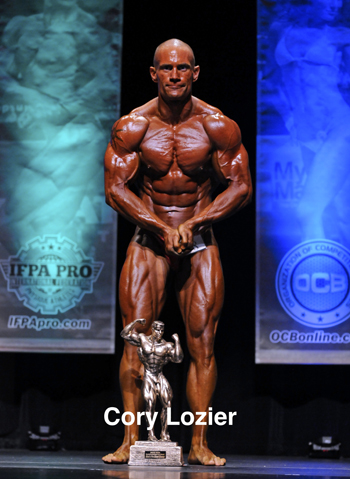 After making the decision to prep for the 2015 PRO BOWL in NJ, knowing it was going to be my last time competing, I really wanted to bring my best package yet. After meeting Andrew, listening to his plan, there was no doubt that this guy was the most knowledgeable around. Andrew told me that if I trained my ass off and stuck to his plan, at the end, we would have the perfect balance of muscle, symmetry and conditioning.That's exactly what happened. On show day, I weighed in around 180 lbs., won the heavy weight class then won the overal

Working with Andrew is like no other. He does not just send you macros and make adjustments to cardio and intake when needed. Andrew provides every one of his clients a meal plan, that fits their likings and eating habits. I could not imagine how long this takes him daily/weekly but you would never know he's extremely busy. He answers every text/email/call almost immediately and never seems overwhelmed. I owe all my recent success to him and his process. If Andrew said he was tripling his cost half way through, my only reply would have been, "want me to pay you cash or through pay pal?" If you want to achieve your highest level possible, work with Andrew Berry, he brings out the absolute best in everyone.
IFPA Pro Bodybuilder, 2015 IFPA Pro Bowl Champion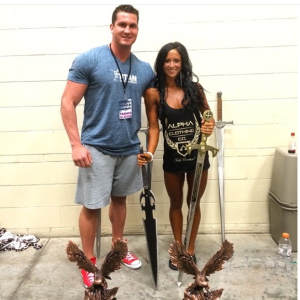 Bri and I met Andrew in a slightly bizarre way. Last February, John Meadows shared a video that Andrew was interviewed for on FOX News. During the interview Andrew explained not only the importance of nutrient dense food, but ensuring its quality; like the old adage says, "you are what you eat has eaten." A few months later I stumbled upon his Instagram account by accident and after a few minutes realized, "Hey! I know this guy!" After going through some of his stuff, visiting his website and exchanging a few emails, I hired him for both of us. For me it was an offseason plan and for Bri it was to get ready for The Missouri State Championships, where she ended up taking her class and the overall in both figure AND bikini! As much as I could brag on Andrew for the physical changes we've made in the last 7 months, what I really appreciate is his extensive knowledge and his willingness to go above and beyond to respond to questions or practices. He's a very valuable resource when it comes to training and nutrition. We would definitely recommend Andrew Berry to anyone.
NPC Bodybuilder,NPC Bikini and Figure Champion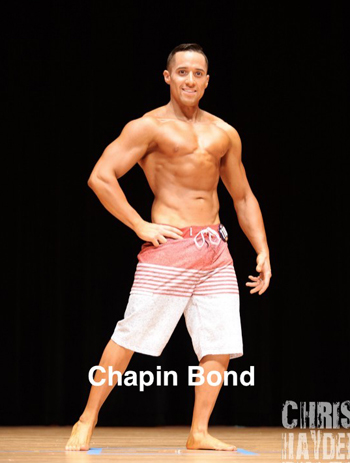 Working with Andrew has been a great journey. When I first thought about working with a trainer I expected a basic plan some check-ins and that was it, but with Andrew it was not that way at all. He has vast amounts of knowledge in training and nutrition, which gave me confidence in his abilities to help me reach my goals. He also took a genuine interest and made me feel like my goals were his goals as well. I recommend anyone looking for help, in whatever their fitness goals are, to work with Andrew. You won't regret it.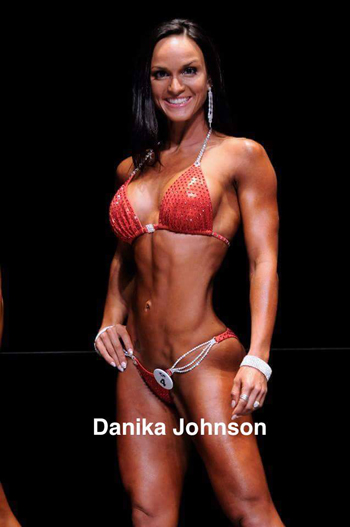 It has taken me far too long to write up this testimonial. Reasons being 1. I am just plain and simply an over-thinker which leads to procrastination. 2. Every time I would begin to write about my experience with Andrew as my coach and trainer, I'd get teary eyed and at a loss for words. I have been involved in health and fitness for what seems like my whole life. At the age of 11 I was diagnosed with Juvenile Diabetes, which began my journey with discovering food as fuel, appreciating how our bodies are just like machines, and learning so much about myself as an athlete. About 6 years ago I got into the competition world, eyes wide and not knowing how far I would take this chapter of my life. I fell in love with the commitment, dedication, challenge and the exhilarating moments being on stage. I have been truly blessed to have met so many people during these past years of competing. I've worked with 4 different coaches, each one providing me with great insight, knowledge and different experiences that I am so grateful for. In 2012 I attained my IFPA Bikini Pro Card status; this was by far one of the best feelings as a competitor and athlete, but also brought new challenges. I knew I needed to put some time and dedication into building my physique up in my off season to be able to place well at the Pro Level. Working alongside Andrew at The Edge in Essex as a Personal Trainer, I knew he was involved in bodybuilding and had similar passions of mine in the health and fitness world.

Was I scared, heck yea! he's ginormous compared to me, and intimidating (only at first though 😉 But I also knew that I'd learn so much working with him and why not change up the program! I began training with Andrew 2-3x week in my off season to build my physique for the Pro Stage. Not only was he an amazing trainer, pushing me to see my potential as an athlete, but he supported me fully in my goals and understood them genuinely. He was never afraid to say "I don't know, let me do some research for you" when I had questions that he couldn't answer, which was very seldom. I appreciated his honesty, respect for me as an athlete and his commitment to bringing out and building my best. Fast forward to Fall 2014- After a long off season I was ready to hit the stage! I competed at the Gaspari Pro and won! This show qualified me for The Yorton Cup World Championships. I was eager to continue to train with Andrew and he was more than happy to push me to the Championship. I was awarded overall Yorton Cup Bikini World Champion and brought the best package I've ever had to the stage! Andrew continued to work with me into my second off season with him. He built a plan strategically for reverse dieting in my off season, which I stuck to and appreciated so much! With continuing on his plan, by March I made a quick decision to compete at The Arnold Classic. Having stuck to his off season program I was able to have a 4 week prep to The Arnold stage. This was such an amazing experience and I was once again grateful for his expertise and help every step of the way!! All of the above: shows, prep, pushing my limits and bringing my best package to "stage" doesn't even come close to what I have truly gained in working with Andrew. Don't get me wrong, it is all amazing and I wouldn't change it for a second. But aside from the physical impact he has had on me, he truly impacted my mental and emotional health which is a gift as a trainer and truly valued in the Fitness Industry. He has made me a better trainer myself, a better athlete and has instilled in me courage and confidence in my potential as a woman. I am beyond grateful to have him as a coach, role model and more importantly as a friend.
IFPA Pro World Bikini Champion, NPC Bikini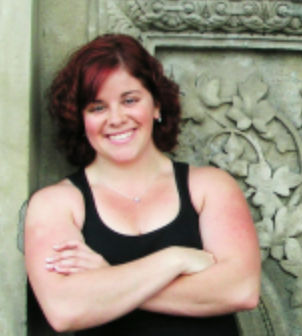 I started training with Andrew as a senior in college because I just wanted to get healthier, lose weight, and feel better after 3 years of not very healthy habits during college-life. But I benefitted in more ways than I ever expected during 4 years of training with Andrew. As a type 1 diabetic, I had a few extra challenges to juggle with every workout but Andrew never trained me any differently than he would with his healthiest clients, and I ended up learning more about diabetes management and nutrition than I ever anticipated–and have applied those learnings to my daily health ever since. After 1 year of training with Andrew, I was entering and winning my first powerlifting competition, with best lifts of 300 lb. deadlift, 265 lb. squat, and 190 lb. bench press, and went on to place a total of 15 records in drug-tested powerlifting federations. Andrew's no-nonsense approach to training is combined with genuine attention to your personal goals and his wealth of knowledge around effective and logical training program-design and practical nutritional science! If you want results, if you want to change your health, he's the first I'd recommend. Give your best to each session and you'll get more than you thought possible from working with Andrew
Powerlifter, Author, Diabetes Expert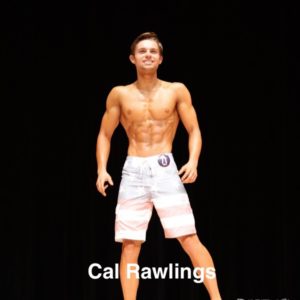 Working with Andrew was an awesome experience. Not only is he very knowledgeable about health and fitness, he is also understanding of specific needs and goals of his varying range of clients. Under Andrew's guidance, I lost over 55 pounds and learned a lot. I recommend working with Andrew to all my friends and anyone who is serious about fitness.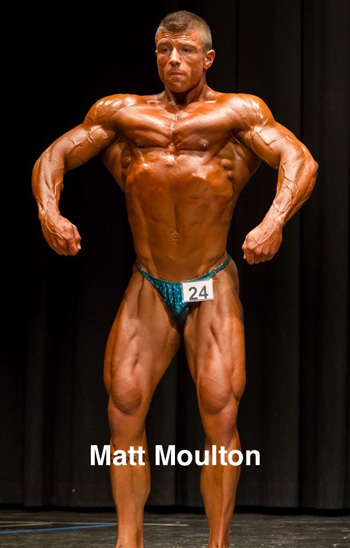 Andrew and I had a really good open relationship with this prep as a coach-trainer. If I ever had any doubts, questions, thoughts or just felt like bitching, he was there to receive my texts and he was always there to give back great positive answers and reinforcement that we were on track.

On show day, Andrew and I were in the center of the stage for the overall; Just how we envisioned it and planned it 21 wks prior. We did it! And to be completely honest, I would have been happy losing to him. I went into this show looking my all-time best with conditioning, shape and muscularity. I was up 20 lbs from the last time I stepped on stage in 2012.

Post show: Most people want to eat everything and rebound hard. We came up with a plan. Andrew gave me a new meal plan, new training split, and we formulated a plan for the next time I get on stage. I wanted to possibly do a fall show, but after talking with Andrew, we decided that I could use the time off for my wife, 10 month old child and 2 businesses I take care of. Honestly, that really surprised me. He was looking out for ME. Not himself, not to self promote and push me to do more shows. He was looking out for me and my family, and that really hit home with me. That was the best feeling to me of this prep.
The stage will always be there, I will always be a competitor, and he will always be my coach!!! Thank you so much Andrew! I really appreciate everything we accomplished and couldn't be happier working with you! Til' next time!
IFPA Pro, NPC Bodybuilding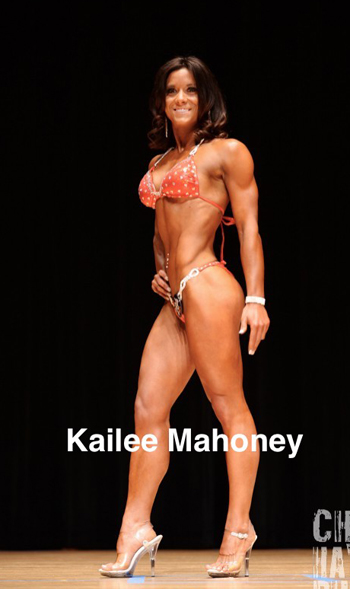 Andrew knows his shit. A lot of people overlook how important these things outside of the actual plan are when working with a coach. Most coaches think they are there to give you a diet plan and their work is done. They'll get frustrated with your frustration. They'll take days if not weeks to respond to your e-mails. They will answer the questions with just the answer; nothing to back it up. They'll be "too busy" for you. You will want to go behind their backs and change your meal plan on your own because of their inflexibility to change it for you. They won't practice what they preach. This is more than a "job" for Andrew; his dedication to his clients' success does not go unnoticed. And we are ALL so proud of his own success on the stage this year. THANK YOU and I can't wait to see what the future holds for you, me, and each one of your clients / competitors.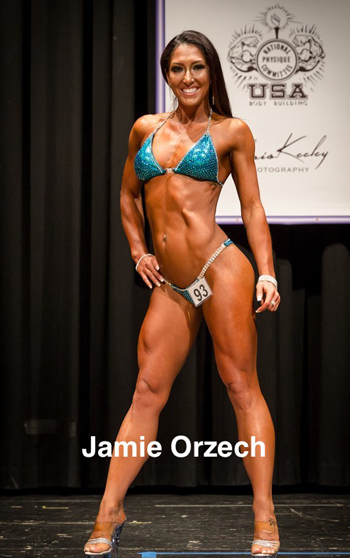 I will never forget the dead silence on the phone with Caleb (fitness director at the Edge in South Burlington) recommended working with a male trainer when my original trainer moved away. I remember clearly thinking, "oh my God, I have to work with a guy! What if I sweat? I can't lift weights! I don't want to get huge."

I have now come to learn those are the typical stereotypes that every girl has when she thinks about lifting weights in a gym full of dudes. I can't believe how wrong I was. Meeting Andrew was the best thing that could have happened in my life. He is not only a trainer but was able to get me through a really difficult time in my life and create an independent and confident person through a healthy lifestyle. I fell in love with my meal plan and my workouts immediately. I soon made many new friends due to my new lifestyle. Andrew continued to push me to my max and help me set new goals each week that I was eager to achieve. When he mentioned competing this year I was very excited. He explained that competition prep was hard but has been there the whole time to motivate me when I'm having an off day or to remind me how far I've come when I feel like I'm stuck. I have recommended him to multiple family members, friends, co-workers and even patients (Jamie is a physicians assistant) as he truly loves what he does and his background in nutrition and training are top notch. When you do what he tells you it shows! I can't wait to see what my future in competing will look like next year as I am blessed to have such an amazing trainer and person as my coach.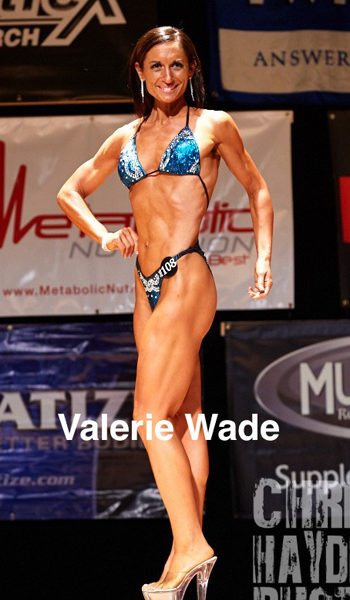 I received Andrew's name from an instragram follower, as I was amazed at her transformation! She looked amazing! I worked with Andrew for about 4 months. His workout plan and nutrition plan turned my body into something I'd never imagined. I am a personal trainer myself, but wanted someone to help "guide" me in the right direction for my competitions. He answered all my questions via email or text message, whenever I needed support, and even worked with and supported me AFTER my plan was over! I would highly recommend Andrew to anyone interested in seriously getting fit, no matter what their fitness level! I also love how affordable his plans are! I plan on working with him again in the near future! A++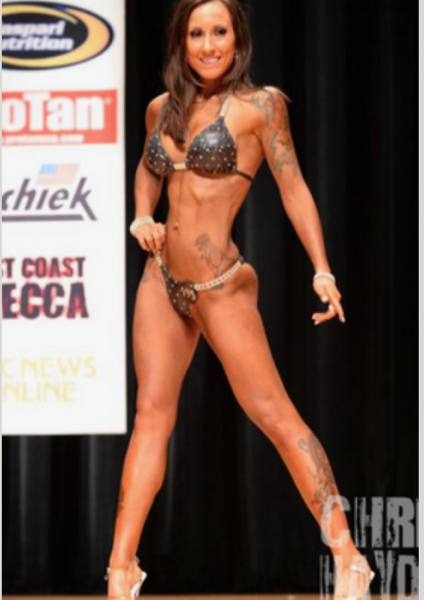 Working with Andrew has been one of the best decisions I have made for myself. As a bikini competitor, I couldn't be happier with his attention to detail with my diet and workouts. The changes I have seen in my body since I started walking with him are incredible and I am excited to continue working with him in my off season.