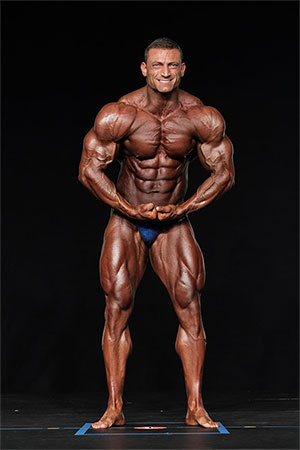 Hello, My name is Andrew Berry. I am a strength coach and nutritionist in the South Burlington area. I have always had a passion for weight training and nutrition, starting with my first visit to Wedgewood fitness club in Berlin, Vermont. I remember seeing all the "big" guys working out, training with weights and machines and couldn't wait until I was old enough to start training.
Throughout high school I played football, basketball and threw the shot-put in track. While I loved these sports, I really enjoyed the training and preparation for them more. When I was done as a competitive athlete I was able to become even more engrossed in strength training- this time as a competitive bodybuilder.
During this time I developed an interest in nutrition and changed my major at the University of Vermont so that I could study in this field. When I finished my undergraduate degree I took a job as a personal trainer and nutritionist at the Edge of South Burlington which is where you can find me today.
Over the last several years I have had the opportunity to work personally and learn from some of the greatest coaches in the industry such as Dante Trudel of Truenutrition.com and DOGGCRAPP fame as well as currently with John Meadows of Mountaindogdiet.com. I have also tried and used virtually every program including Jim Wendler's 5/3/1, Louie Simmons' Westside Barbell Template, Joe Defranco's Westside for Skinny Bastards among many more. Currently I am a Mountain Dog Diet coach contributing articles and client work at Mountaindogdiet.com.
Today, I live in Shelburne, Vermont with my beautiful fiancé, Rachael and our two dachshunds Oscar and Brady.
2004 NABF Maine Supernatural- 2nd place Open Light Heavy, 2nd place Novice
2005 NPC VT Championships- 1st place Open Light Heavy
2014 NPC VT Championships- 1st place Open Heavy
2015 NPC VT Championships- 1st place Open Super Heavy
2015 NPC VT Jay Cutler Classic- 1st place Open Super Heavy
2015 NPC Jr. Nationals- 3rd place Super Heavy
2017 NPC Long Island Championships- 1st Place Super Heavy and Overall Champ
2017 Atlantic States- 1st Place Super Heavy